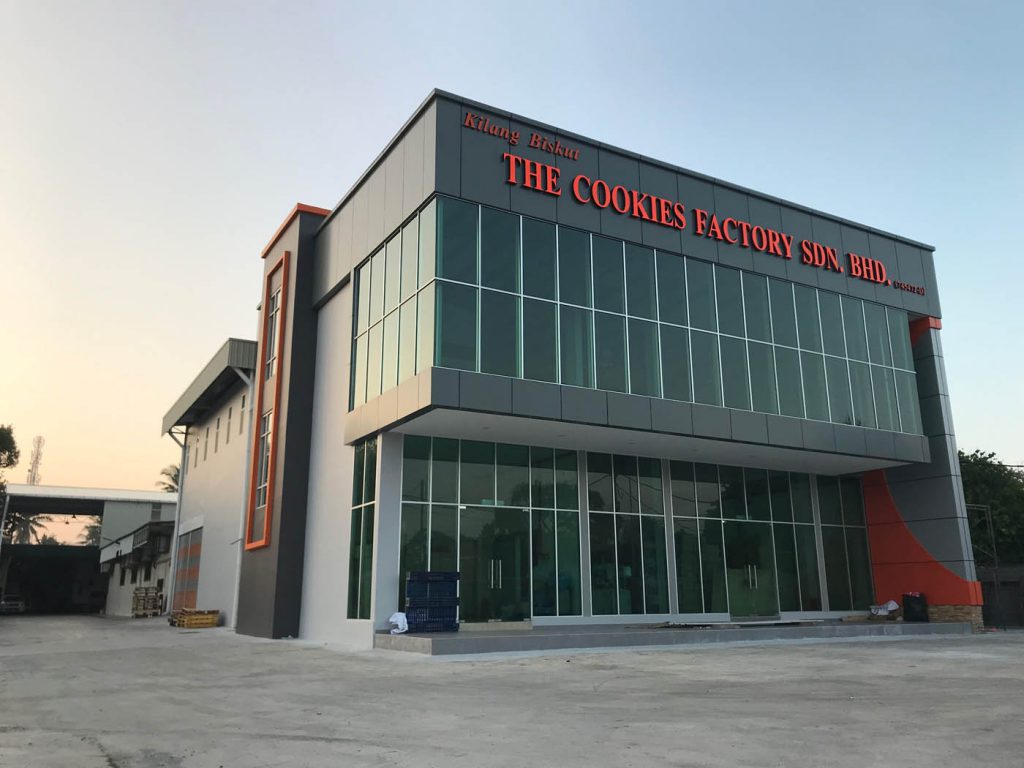 The Cookies Factory is a premier cookies and biscuit manufacturer based in Johor, Malaysia. Established in 1991, we have more than 30 years' experience in the confectionery manufacturing business.

We have crafted a niche in Malaysia and abroad with our exquisite range of cookies and biscuits. All products are carefully formulated to give one of a kind flavors, distinct textures and great taste to satisfy the expectations of our discerning customers.
We are obsessed in the selection of only the finest ingredients sourced locally and imported from all around the world in the making of our products. All our products are certified HALAL and we were the winner of Malaysia's Enterprise 50 Award in 2013 and 2016.
We are committed to our products' quality, safety and consistency. Our operations are in compliance with both MESTI guidelines as well as the observance of strict quality and safety controls in all stages of our production processes, in meeting the Hazard Analysis and Critical Control Point (HACCP) and Goods Manufacturing Practice (GMP) requirements, certified by independent certification body.